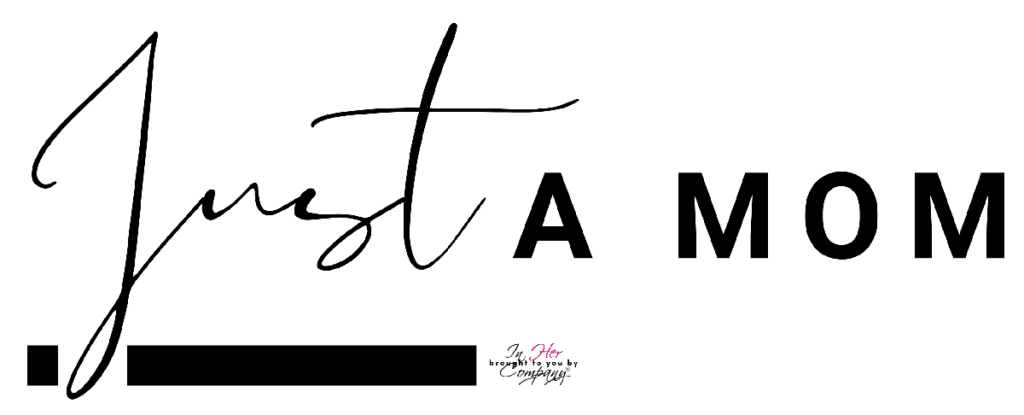 Whatever you place the 'just' in front of, immediately devalues and diminishes its importance.
Elena Cardone shared similar sentiments through emotion-filled words recently on Instagram. Powerful women we consider to have it all express the same sentiment adds evidence that we share more in common than not. Motherhood and thoughts concerning it are no exception.
I drafted the initial campaign for a 'Just a Mom' in 2021. Perhaps the trigger was hearing one too many women say the word 'just' in reference to things they cared about, dreams they held yet, and generally, in reference to their selves. Perhaps in part, too, from my own experience. Although a serial entrepreneur and enjoying 20 years homeschooling our four (4) children, 'Just a Mom' was not what I ever wanted to be.
I secured a placeholder for the campaign, contacted key women for their input, and began gathering info. Then life happened. This and other projects took a back seat. But perhaps now it's time.
The purpose of this campaign is to turn the words "Just a Mom." on their head.
To acknowledge the stereotype, but challenge narratives, perspectives that feed it.
To renew mindsets and pride in what it is to be a mom & that it is work.
And to redeem the phrase "Just a Mom." so that it gives life & empowers versus diminishes and shames.
Whether because of socio-economic statuses, cultural, geographic, beliefs, or otherwise, there are as many ways to be mom as there are women who are. We won't all agree, and we don't have to. But, the words "Just a Mom." have been wielded for too long against us. Let us no longer wield them against ourselves.
Timeline:
October 2023-February 2024 – Query opens. Submissions accepted.
February 2024 – Review and Selection
March-April – Notifications of Acceptance. Interviews, Profiles scheduled.
May – Just a Mom compilation release, celebration
Details will be added as we go.
---
Eligibility:
WOMEN WHO ARE MOMS ONLY (regardless how old your kids are :).
International submissions welcome, but must be submitted with English translation.
Ways to Participate:
1. Get Social: On-going
Print out the Just a Mom PDF.
Take a selfie holding sign +
Make a brief Instagram post about your experience with the words 'Just a Mom'.
We are just getting started! Follow us @JustAMom_ & Share the campaign.
2. Get Personal: Submission Period (October 2023-February 2024)
Print out the Just a Mom PDF.
Take a selfie holding sign +

In a short video

, answer the following:

First name. I'm a mom of (number of children).
How does hearing "Just a Mom' make you feel?
How have these words impacted your life/perception of yourself?
What does 'Just a Mom' mean to you now?

Send the above to us along with your short bio & URL (up to 2GB total) via WeTransfer.com to Team [@] InHer.Co (.co not .com)
Sign the Release Form
Share the campaign!
---
Guidelines:
This is your experience. Be truthful, candid, not feel pressured to sound like a pro.
'Get Personal' submissions may also appear in part or whole on- or offline.

Note you'd like your submission to remain private if you do not want it shared publicly

.
Video Tips:

Ensure your area is properly lit, not blinding. Natural lighting is fine as long as your face can be clearly seen.
Face over Space: Sit a comfortable distance from your webcam/camera. We want to see you, not find you.
Attire: Avoid busy prints. Solid colors and simple patterns are best.

If selected for the compilation, you must be willing to be photographed. (Identity protection option can be arranged if warranted.)
Submissions close February 16, 2024.
Contributions(photography, travel, coordination, marketing, etc. Not tax deductible.) are appreciated to support this project. Serious inquiries regarding Sponsorship may contact us via the form.
Share this project by directing moms to this page. Encourage them to share their stories. Assist with composition due to language or literacy where necessary.
We have the power to be our own solution. Thank you for being part of it.